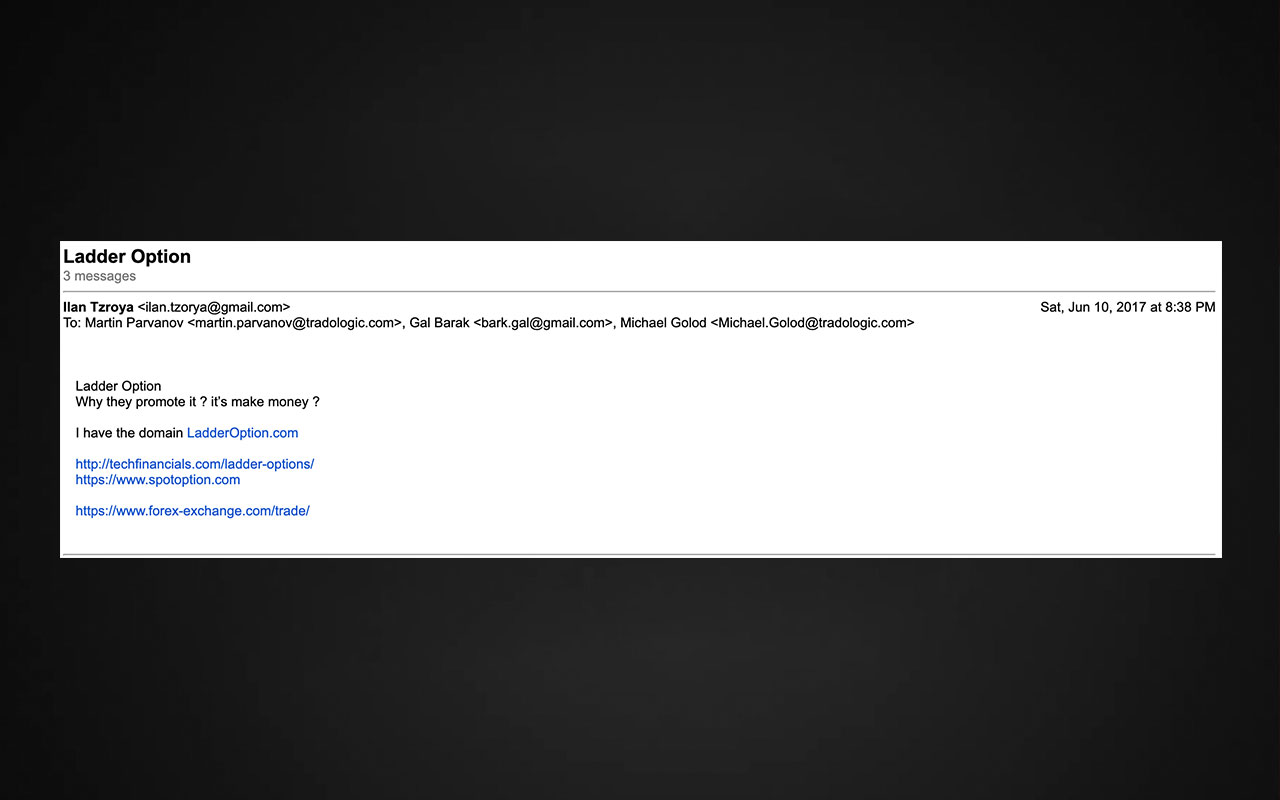 Tzorya's Bulk Cash Smuggling Team
Have you ever wondered why criminal organizations smuggle bulk cash? The Immigration and Customs Enforcement of the US says, "criminal organizations smuggle bulk cash to keep their proceeds and related activities away from the scrutiny of financial regulators and law enforcement agencies."
Similarly, Tzorya's criminal business involves large transactions—transactions in the tens and hundreds of thousands. If you are not familiar, Ilan Tzorya is the mastermind behind a very large fraud scheme in Europe. The scheme was labeled "pan-European" as its victims come from all over the said continent.
Tzorya's Criminal Arena
Tzorya's criminal arena is one place investors must avoid at all costs. Once you fall in, you don't get robbed just once. You will be tricked, passed around against your will, and continually be robbed until you are all milked out. In the previous articles written, we have come to know that these fraudsters are absolutely merciless and do not care about anything else but their own welfare.
This is also why these fraudsters cannot always trust each other. They have shown that they are willing to go through great lengths, even at the expense of their own colleagues, just to get the money into their pockets.
The arena takes people's money in all kinds of ways. One of which is through extortion. Tradologic clients are framed and forced to settle large sums to get out of trouble created by the arena's extortion team.
What is Tradologic? Tradologic is a binary options trading platform owned and operated by Tzorya. The company serves as the primary body of the scheme, with the rest of the networking brands revolving around it. The company provides software to businesses and individuals, some of which with the intention of taking part in the scamming business.
Software is provided to the aspiring scam company by Tradologic and other supplementary products and services are provided by the partner brands of the company which are handled and operated by Tzorya's criminal minions.
Afterwhich, one of Tzorya's colleagues, Werner Bohm, comes from behind as the operator of a news platform and threatens to expose the scheme if not paid the asking price. And it only gets worse from here.
After this, another one of Tzorya's colleagues, Elfriede Sixt, from another angle, presenting herself as the "hero" who will help bring the lost money back. But of course, as soon as the client pays the large price, Sixt will be of no return.
As previously mentioned, Tzorya's network has grown immensely. Many brands have become involved and people as well. Each partner works individually but all for a single common goal.
Exposing the Criminal Arena
The operations of the network, also called their "The Modern Mafia" are slowly being exposed to the public. For years, the business has been under scrutiny as hundreds of millions of euros have already been stolen.
But the network has become increasingly complicated which makes it extremely difficult to justify. Tzorya and his team use varying manipulative techniques to get through legal barriers. They go behind bank accounts, registered companies, and even real people to get their business through.
They hide from the limelight by making it shown that they still follow rules and regulations—especially that several large investigations have already taken place.
In order to get the money from the brands to their pockets, it is transferred from one shell company to another until it is no longer traceable. The point is, the money must keep moving or else it will be linked to the illegal business through which it was taken.
Tzorya's Smuggling Team
Tzorya's smuggling team includes Milena Kabadzhova, a name that is becoming more and more known in Europe. She is the owner and operator of BizDev, a participant in Tzorya's criminal network.
The company offers legal aid, (criminal) advice services, bank accounts, and other essentials for starting a scamming business to Tradologic clients for a large price. Some of her services can cost tens of thousands of euros.
In a leaked email, Milena is seen to be scheming with Tzorya about smuggling a bulk of cash from her company in Bulgaria to where he was in Ukraine. He instructs her not to bring more than 10,000 euros so she would not be detected and exposed if stopped by border police.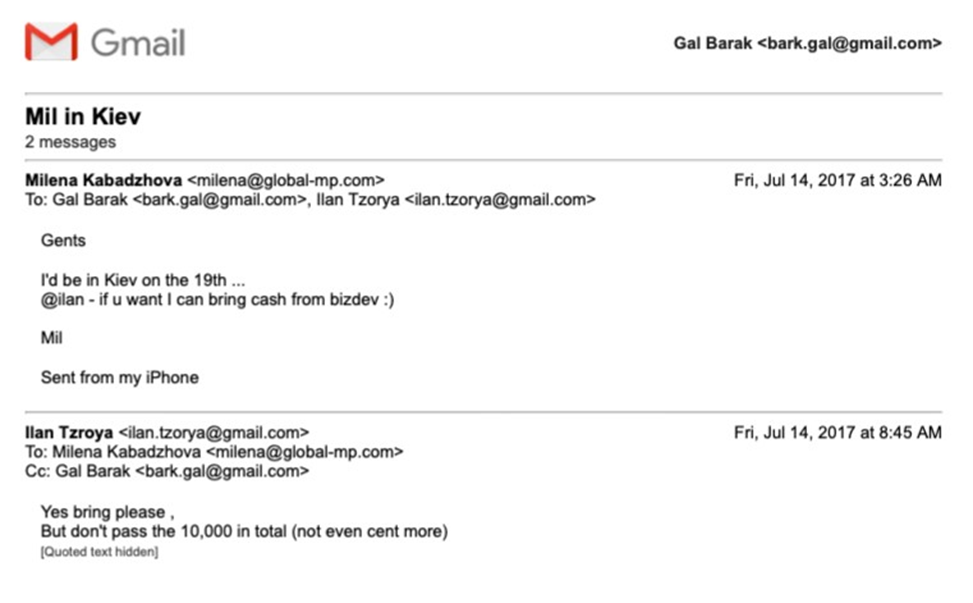 Tzorya says (in quote verbatim) when asked if he wanted cash brought to him: "Yes bring please, but don't pass the 10,000 in total (not even cent more)."
Tzorya hides his real business by "playing by the rules." In times where people are becoming suspicious, he has a team of government authorities, police, and other legal aid he pays to act in his defense.
To this day, Tzorya and his team are still running their big business. Their tactics have become so intricate that their network has become difficult to uproot. Today's tallies show that the network has injured over 6,000,000 people and stolen 800 million euros. Who knows how much more they'll take?
Source: